Optimizing your site for search isn't always easy. After your SEO audit, even with your prioritized Plan of Attack, you may look at your report and find the feeling of SE-Overwhelm taking over. Don't worry—we've got you! Let the experienced Posts by Ghost SEO team help you tackle that to-do list! We're ready to help with all those pesky post-SEO-audit fixes to ensure improvements are made right away.
Need a hand with all those post SEO audit fixes? We've got plenty of hands and we're ready to help!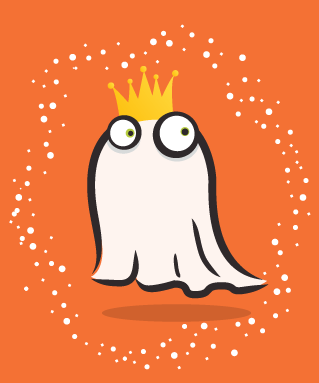 After reviewing the results of your complete SEO Audit & Analysis, it's TOTALLY normal to feel a bit (or a lot) overwhelmed. SEO is a long game and it can be a LOT of work!
Maybe you're too busy creating content for your blog to improve the backend of your site solo?
Perhaps you simply just don't have the time or bandwidth to learn optimization best practices?
Maybe the concept of SEO totally just isn't your bag and you'd rather leave it to the pros?
Whatever your reason, at Posts by Ghost, we fully understand where you're coming from and we're ready to answer your SEO SOS!
In your SEO Audit & Analysis, we provide you with a detailed step-by-step Plan of Attack and personalized suggestions for SEO improvements, but when the rubber hits the road, sometimes it's tough to take the next steps. That's why we offer a wide array of post-SEO-audit fixes and services a la carte. You can pick and choose the optimization tools and services to fit your needs.
Our specialized post-SEO audit fixes include:  
Broken Link and Image Fixes (internal/external)
Correcting or Adding Missing Meta Data (SEO titles, meta description, keywords, alt tags, etc.)
301 Redirects and Noindexing
Yoast Settings Adjustments
Google Analytics/Google Search Console Settings Adjustments
Duplicate Content Issues
… and so much more!
More than anything, we want your business and your blog to be successful. An SEO Audit is the first step…but that's often just the beginning. It's our top priority to address any SEO ranking issues and get your blog in tip-top shape. The world of SEO is everchanging. We're keeping up with the changes, so you don't have to.
At the end of the day, no matter how SEO changes, one constant remains: a blog or company website with great content needs a killer backend and spot-on optimization practices in play.
Our team at Post by Ghosts is ALWAYS prepared to jump in and help you rock the blogosphere. We've got your back and we're here to assist with ANY type of SEO fix that's tripping up your success.