Posts By Ghost President Niki Robinson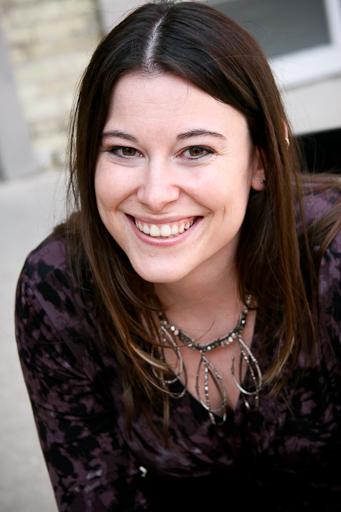 Niki Robinson is a wild word wrangler, urban explorer, and overall nerd living and working in downtown Milwaukee, Wisconsin. She has written and edited thousands of blog posts, articles, whitepapers, eBooks (and more) on a wide variety of topics, published all over the web and in print. As President of the growing team of talented content creators at Posts By Ghost, her passions have shifted toward content strategy, SEO/data analysis, and practical applications for artificial intelligence. She also serves as the Milwaukee StorySLAM Producer for international live storytelling organization, The Moth.
"I've found so much inspiration and excitement helping business owners and CEOs transform the way they connect with their target market online—through strategic blogging tactics and search engine optimized content marketing. While running a business has its day-to-day challenges, I'm amazed by the thrill of following my passion every. single. day. I feel privileged to work with such a talented and inspiring team of bloggers, content writers, copywriters and SEO experts here at Posts By Ghost. How can we help your business grow?" ~Niki
The Posts By Ghost Team
Posts By Ghost consists of a rotating team of 10 to 15 writers, researchers, and SEO analysts, plus a handful of satellite writers we use for the occasional one-off project. Our writers work across a variety of industries, each with a unique set of specialty focus areas, including IT, marketing, SaaS, business leadership, manufacturing/industrial, lifestyle, entertainment, and more. Here are a few of our core team members…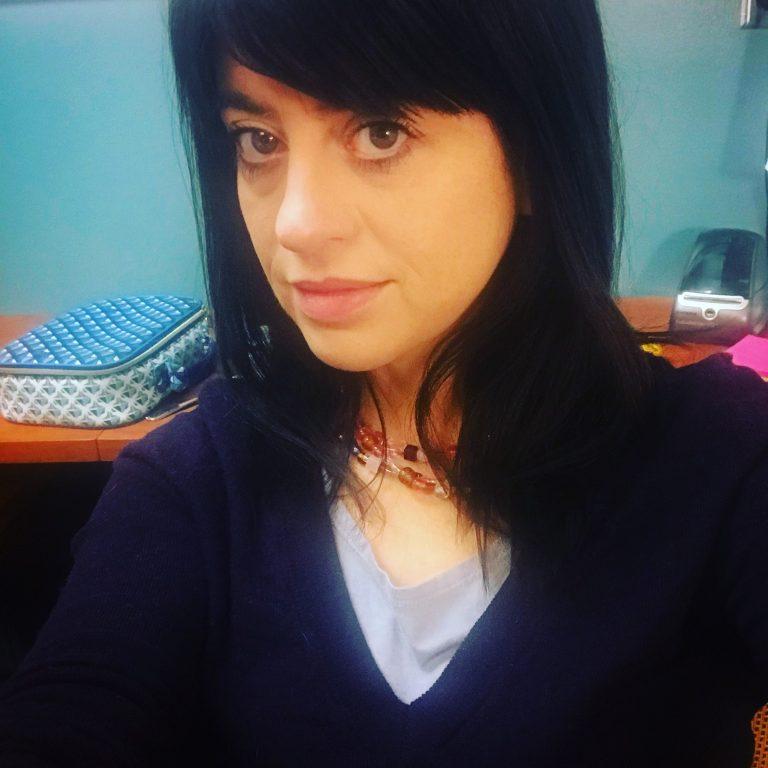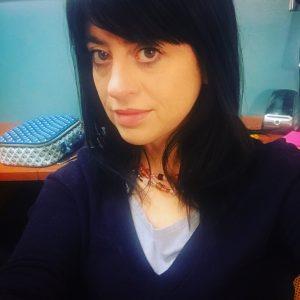 JEN
Creative Director
A strong desire to help those in need and a passion for politics, culture and writing has driven Jen throughout her career path. Starting out as a supervisor at a political polling firm and editor-in-chief of her high school newspaper, Jen was voted in her senior yearbook "future editor of a feminist magazine," (which was her dream career). Unfortunately, there weren't a large number of hiring Ms offices in Salt Lake City, and the print industry was dwindling. So, she packed her bags and escaped Utah by way of New York, and finally landed in Wisconsin.
There, Jen received, with Honors, her degree in Community Leadership and Non-Profit Management from Alverno College. Prior to and while attending college she worked full-time, building her field experience with office managerial positions for over 15 years. This experience spanned a variety of industries from a pre-Google-Images dotcom to managing the offices of a psychiatric practice, a family-owned charitable foundation, a PR and lobbying firm, and five years as the Development Director for a private academy in Milwaukee.
Jen currently consults for a variety of clients, managing the content of three websites (using WordPress), social networking, billing, compliance, and doing "lucrative" volunteer gigs for fellow non-profits and events such as WriteCamp.
She brings all this experience into her role as Creative Director at Posts By Ghost. It's been a long road, but she is finally in her dream job—writing and helping others discover their creative vision and the personality of their business.
While Jen's expertise is in blogging and capturing the unique voice of each client, she also has a variety of other writing specialties. She has written many successful grant proposals and several request-for-proposals resulting in client contracts for her employers. She assisted with government contracting for a certified Woman-Owned Small Business and has expertise in writing press releases, web content, marketing, and client communication. She has also assisted several regulated businesses with their governmental compliance.
Jen follows the philosophy of her grandmother – "No rest for the wicked" (or was it "expectations breed disappointment?" …Grandma was full of 'em). In her spare time, she loves retro-kitsch, Mad Men, the X-files and gardening. She runs regularly and is a fan of treadmill lip-sync karaoke in her basement. She cooks gourmet vegan meals, collects tiny glass animals, and can help you discover your creative vision!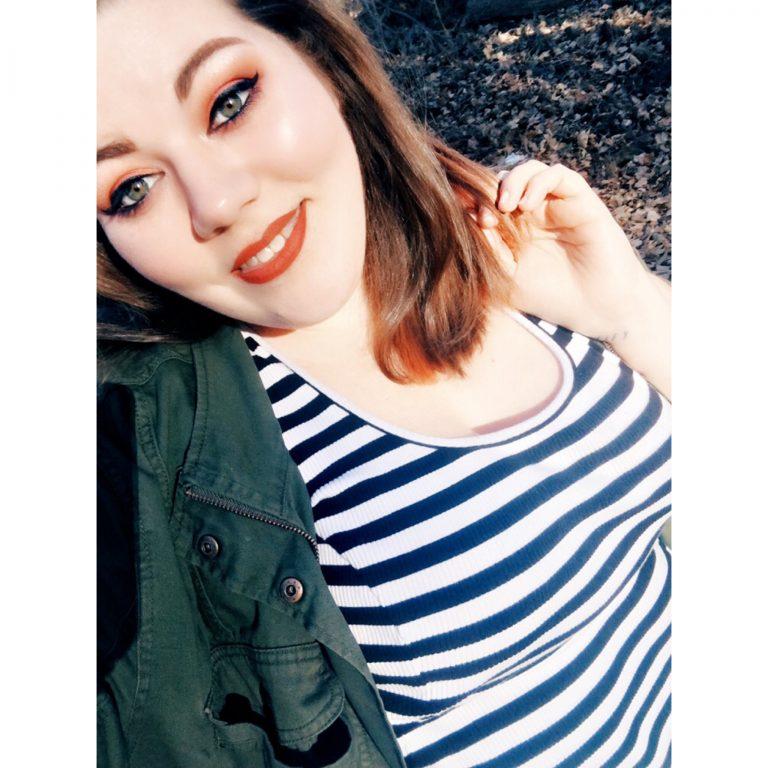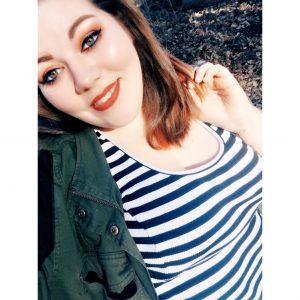 KATIE
Project Manager & Administrative Assistant
Katie is a 20-something Millennial with a thousand different ideas as to what she wants to do with her life, and enough hope that she can accomplish them all. Ever since she was a young girl, the English language has been her passion. Whether it be through writing, talking (a lot), singing, acting on stage, or violently long Twitter rampages, Katie has always had a way with words. She is her social network's own personal proofreader, comma patroller, and spellchecker, and will likely read anything you ask her to if you provide the coffee.
Katie successfully completed her second try at college and graduated with a Bachelor of Arts with focus in English, Rhetoric & Writing and Communication from the University of Wisconsin—Milwaukee. Throughout college, she worked at a grocery store bakery, picking up valuable cake decorating and bread-baking skills, while also perfecting her customer service voice.
A fiery passion for words and communicating with others has led her to fulfill many roles. She served as an undergraduate teaching assistant for 4 years in the Ethnic Studies department, refining her love of teaching, interacting with students, and sharing a love of learning and knowledge with other college kids just like her. Since 2013, she's manned the merch table and managed merch inventory for WPR's podcast production of The Moth StorySLAM.
Katie first dipped her toes into the wide and wonderful world of content marketing and ghostwriting as Posts By Ghost's very first intern in 2014. After a year of dutiful service, she was hired on as Administrative Assistant and now continues to keep the show running as smoothly as possible as PBG's Project Manager and overall right-hand woman to anyone that needs anything at any given time. Her meticulous organization skills, strong communication, and affinity for office supplies have made her a valuable asset to the PBG team.
When not doing any of the above-mentioned things, you can find Katie at Target or online shopping to expand her ever-growing movie and vinyl record collections. If you're lucky, you might catch her writing, creating, or singing along loudly in her car to anything but country music, with the windows down, and Hello Kitty bobbing on the dashboard.
GABRIELLA
Digital Communication & SEO Specialist
Gabriella is a recent graduate of Marquette University, where she studied Digital Media (television, film, and broadcasting) and minored in Advertising. She enjoys storytelling through writing and filmmaking. When she's not watching 30 Rock reruns or Parks and Rec for the millionth time, she's usually at a spin class or eating some type of pizza/carb.
Gabriella's goal in life is to continue showing the world that YES women are funny and can do it all which is why she is so thrilled to be working at a woman-owned tech/writing company!
Before joining the PBG team Gabriella served as a Communication Intern for Marquette's Office of Marketing and Communication writing press releases, feature stories, op-eds, blogs, producing video stories, and much more. In her free time, she enjoys writing comedy sketches and television pilots.
When not hanging out with humans you can probably find her going on walks with her puppy nephew Michael Jordan. Gabriella can't wait to get her own puppy one day and name her Diane Keaton (no explanation necessary.) Fleetwood Mac is almost always the last artist played on her Spotify and her favorite motto comes from Tina Fey, "Do your thing and don't care if they like it."
ALISSA
SEO Analyst
A longtime lover of words, Alissa wrote her first longform poem at the age of twelve – an overly dramatic affair about the world's worn-torn places (far from her Midwestern childhood); an act that undoubtedly troubled her teachers and parents, but nonetheless the writer inside her was born.
Graduating with a degree in English and Creative Writing from the UW-Madison, it only took Alissa three years to discover that she didn't currently possess the self-discipline or the love of solitude required to become a famous writer of short stories and fiction. Following this realization, she took up the next logical career choice and became an organic vegetable farmer.
For ten years, Alissa toiled the fields of the Northeast, Northwest and her native Wisconsin, eventually settling north of Milwaukee and owning her own diversified vegetable farm on rented land near Fredonia, WI. But the nature of life is change, and for reasons both personal and practical Alissa left rural life to explore what else the world had to offer.
Returning to her first love of writing and words, Alissa performs content writing and search engine optimization for Posts By Ghost. She is amazed at the vast world of content creation and the inner-workings of the internets and is constantly learning new things on the job.
Alissa lives in the Washington Heights neighborhood of Milwaukee with her fiancé Matt. When not typing on her computer, Alissa enjoys gardening, cooking, meditating, reading, knitting, crafting, singing to herself and with a choir, and walking around staring at plants.