We are living through an unprecedented crisis. Never in our lifetimes have we seen a global pandemic on this scale…and the truth is, it's scary.
It's uncertain for your family, your health and safety, your livelihood, and more. So we get it—it's pretty hard to focus on how to keep your blog performance when you're trying to survive. First of all, give yourself a pat on the back and a moment to breathe.
If you're panicked over your traffic or rankings right now, fear not! Yes, we're in a very shaky economy at this moment, but take heart. The internet has been a saving grace during this time. People can order supplies, communicate with family and friends, and get the information they need to make it through.
And that folks, is where your blog comes in: your message is absolutely crucial to your readers right now. They are seeking answers—answers your blog is providing. Right now, your blog is providing a critical service by connecting your readers with essential pieces of information they really need. Now is actually the perfect time to sit down, suit up (jammies, leggings, even slippers are permitted!) and work on shaping up your blog's SEO.
So, how can you take advantage of your extra Stay-At-Home ordered free time, target your message, and work on your blog's SEO performance? Here are 3 easy ways to work on your blog's SEO during this unprecedented Coronavirus pandemic.
1. Continue to Speak to Your Reader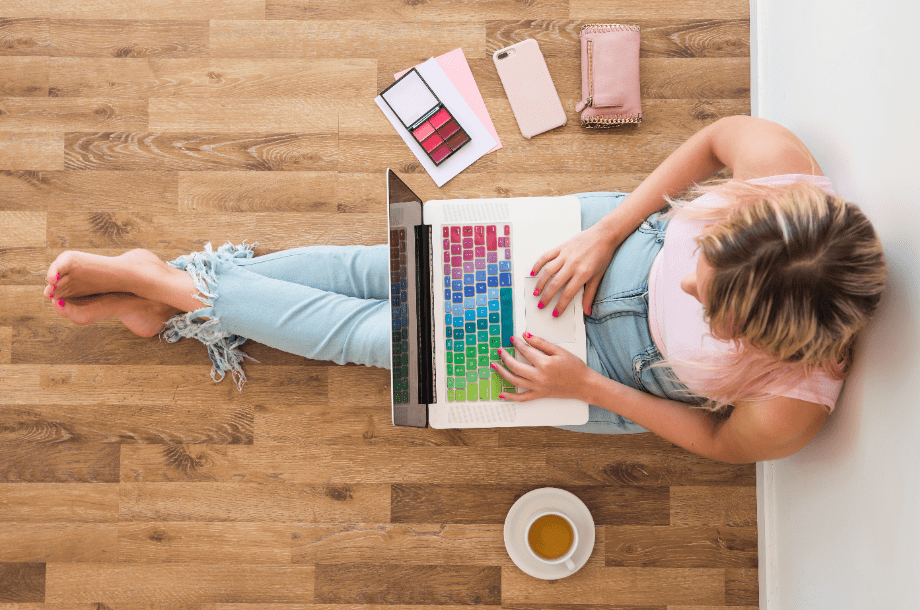 It can be tough to know what your reader needs to hear right now. All of us are adjusting, even reeling with all this new information and an ever-changing situation. But one thing remains true throughout all of this: your reader still needs your message.
Now more than ever, we are all feeling alone, isolated, and uncertain. Be that voice in the dark for your reader. It's a great time to keep sending out your regular newsletter to your list. Post a little more frequently on social, Pinterest, YouTube, and of course, your blog.
Keep your message focused with helpful, relevant content geared to your ideal reader. You don't need to dwell on the Coronavirus situation—keep sharing your regular message. If your readers needed to understand budgeting, freezer recipes, home improvement, or even fashion before, they still need and want your message now.
You may want to keep your approach appropriate for the current circumstances (for example "Best Coachella Outfits" may not be as relevant as "Best Couch-Dweller Outfits" to your home-bound readers right now). But don't skip your message altogether. Relevant, well-written content that serves your readers' needs is a great way to boost your blog's SEO and keep traffic comin' your way.
As a side note, if you need any guidance on content creation, please reach out! Content creation and ideation are a few of our areas of specialty and we're happy to help you craft the right posts and find the best topics for your readers!
2. Focus on E-A-T and Avoid YMYL Topics (As Usual)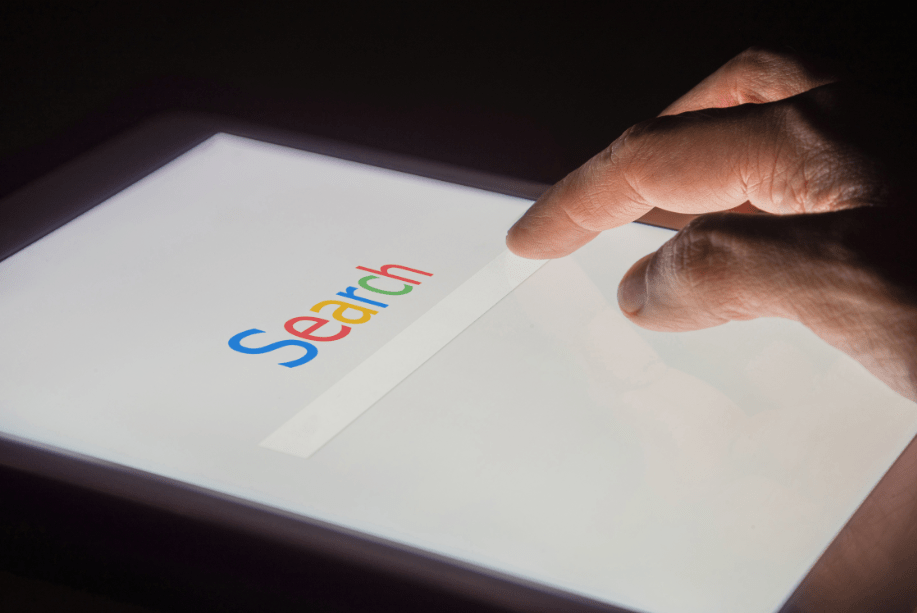 Now, when you think of E-A-T, it doesn't mean raiding your quarantine snacks or drowning your sorrows with some boxed wine and Oreos (hey, do what you gotta do to get through this—NO JUDGEMENT). In the blogging-world, E-A-T is an important guideline for SEO.
E-A-T stands for Expertise, Authority, and Trust, and it's a significant factor in Google's Search Quality Guidelines. In other words, it's one of the ways Google "grades" your content (there's a lot of other factors built into the algorithm as well, but E-A-T is a big one).
If you're new to the concept of E-A-T and how it can impact your blog's SEO, now is the perfect time to dig in! Flex your expertise, girl (and guys!).
When you're writing posts, focus E-A-T factors. Talk about what you know. What are you an authority on? On a similar note, don't try to write for the moment—write for the long haul. You shouldn't change the focus of your blog or even a few posts because you're hoping to "hack" SEO gains by bending your content focus to current events.
In fact, you can (and should!) keep your posts completely evergreen whenever possible. If you want to include something about the current circumstances, go ahead and write about Coronavirus in your intro, but focus on posts that will still be relevant to your reader next year when all this has passed. Down the road, you can go back and adjust the introduction, but keep the content-rich post. Better yet, keep the post completely evergreen and set the stage and context for timely content in your social posts and emails instead.
If your reader needed great vegan meal ideas before Coronavirus, they still require great vegan meal ideas now. Maybe you can focus on "great vegan meal ideas from your pantry" or "simple vegan ingredient swaps" because people will be searching for this type of information right now. But stay on-topic and write from areas where readers trust your expertise and authority.
It's also important to note: avoid YMYL advice (that stands for Your Money or Your Life). Unless you're a doctor, a lawyer, an economist, or an epidemiologist, YMYL topics are likely not your area of expertise. Search engines, state governments, and even the Feds are cracking down on anyone attempting to profit off YMYL content, especially right now.
 3. Most Important: Improve Your Existing Content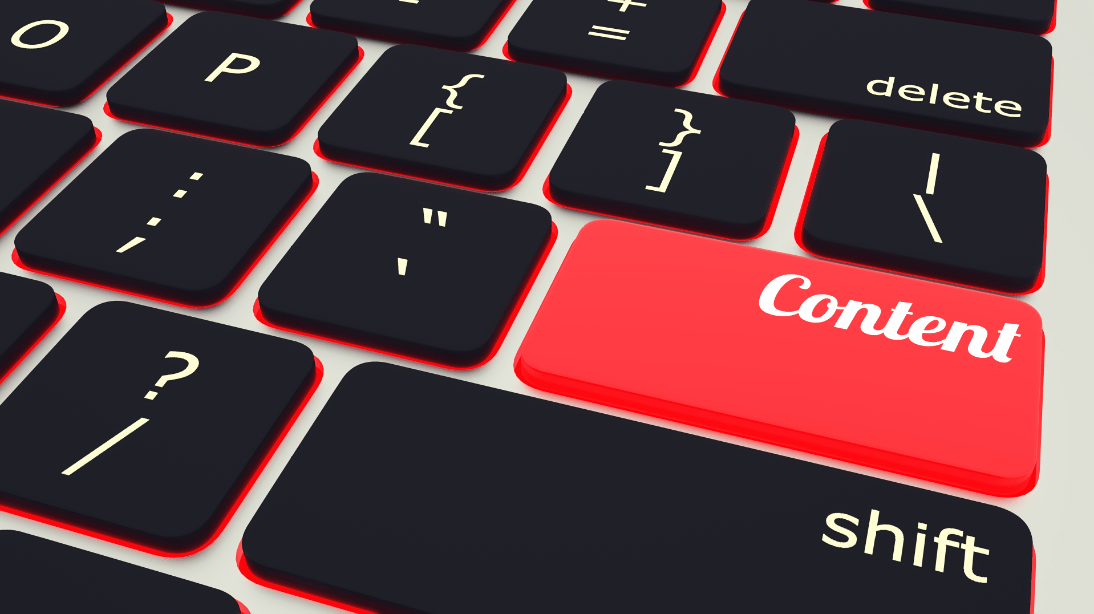 If you're feeling blocked, overwhelmed, spun out, and stressed out right now, it's totally okay! Many of us are struggling. It's hard to create consistent, excellent, relevant content when you're emotionally drained.
So, we say: don't! That's right, take a break from creating new content. Use this time instead to refresh and improve your older content instead. If you're feeling exhausted, don't stress! Focus on small improvements you can make on the content you already have.
Right now, it's a great time to revisit your existing content, especially posts that seem relevant to your reader at this time. See if there are posts where you can add a little more value, spruce up, or refresh with new photos and additional content.
As you clean up your content, it's also a good time to tighten up the backend SEO. Adding backend SEO is a key step (and a great first step) in working on your blog's SEO performance. Check out your meta descriptions, your title tags, image alt-tags, and any other areas you may have overlooked. If you have recipes, how-to tutorials, or news-worthy posts, have you checked for missing schema markup data? Check your affiliate links (especially important when people are ordering more frequently online) and run a quick broken link report to ensure all your links are working correctly.
If you're familiar with Google Search Console, it can help you determine where to focus your efforts strategically. Still, as long as you're going through your posts and adding value, any sprucing effort is useful.
A Complete SEO Audit & Analysis from Posts By Ghost will give you a deeper overview of your rankings and areas for improvement—if you're ready to really boost your blog's SEO, it's a smart next step.  We'll tell you areas where your blog is performing well and areas where you could improve. Consider it your road map for SEO success and better blog performance.
For a detailed guide on the basic SEO steps you can take today, please download our SEO Playbook for Bloggers here. This guide will you get a firm grasp on crafting content that's well-written and optimized for search. We'll walk you through keywords (and why you should never force them) along with the basics on boosting your website health.
We often hear from clients, "I don't have time to deal with my SEO right now," or, "I need to go through my content, but I haven't had a chance." During this downtime from "normal life," it's an opportunity to shore up these technical areas of your blog that you've put on the back burner. We know this technical stuff can get a little SE-Overwhelming (*wink*), but fear not—we're totally here to help!
One thing's for sure—life will go on and eventually Coronavirus will be behind us. Don't despair. You are serving your readers with content that they want and need. Yes, the world (and the economy) is a bit uncertain, but online businesses are fairing better than brick and mortar companies. You will weather the storm and come out wiser and even better. Remember, you are the voice your readers need to hear right now!
You've got this! And at Posts By Ghost, we've got your back! Let us know how we can help your blog and business succeed.